[unable to retrieve full-text content]
Holy shit.
This is a code red Taylor Swift alarm, because she just premiered her music video for "Look What You Made Me Do." The whole thing is pretty deeeeeeep. I'd suggest watching.
But the best/craziest part comes in the last 40 seconds of the video, when all the different Taylors of the past come together to basically acknowledge everything that has ever been said about her.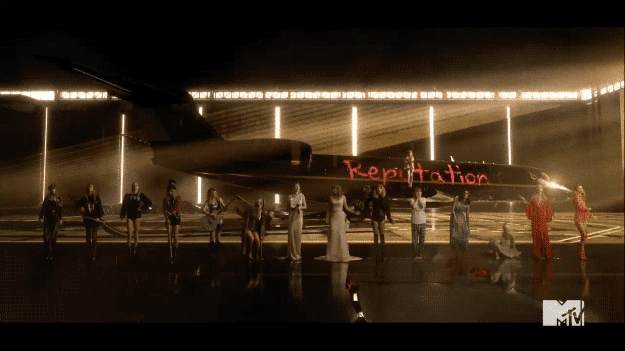 First "You Belong With Me" Taylor was making a surprise face, and zombie/dead Taylor was like, STOP DOING THAT.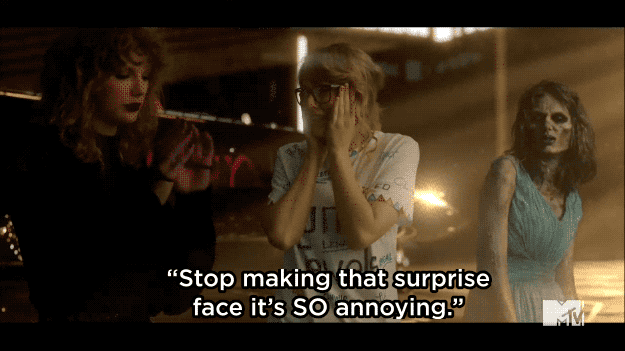 Then "Shake It Off" Taylor was like, yeah. You can't be surprised all the time! Which is basically what everyone said in 2012.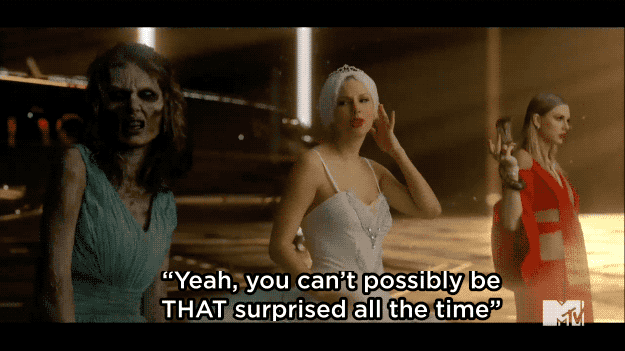 ---